St. Petersburg, FL | Online Marketing Firm | Per Per Click Advertising Management Services
Did you know that businesses make an average of $2 of income for every $1 they spend in Google Ads?
Pay per click advertising is one for the best investments you can make for your business. Google ADWords and even Bing Ads are relatively cheap per click compared to traditional forms of advertising. The thing that makes it appealing is that they are highly targeted directly to buyers who are interested in your product or service and in the designated geographic area you offer it. Paid search marketing or pay per click advertising works because you are actively advertising to a qualified audience who is actively looking for the product or service you are selling.
However, setting up a pay per click account can be confusing and if done improperly can result in huge losses without even generating a single SEO lead. Working with a qualified web search marketing company in St. Petersburg like Cosmic Digital Design can help you get the most return on investment for your pay per click advertising campaign. On top of that, it can save your business a ton of time allowing you to focus on what you are good at.
What Is Pay Per Click Advertising or PPC?
Pay per click advertising is the process of bidding on keywords in the areas your business wants to be found in order to bring in the best leads. You can also utilize other websites to run banner ads to expose your business to other audiences. This is called display advertising.
Paid ads are becoming more and more popular with businesses all over the country. Putting tother a marketing strategy that includes a pay per click advertising component can really boost your business. Cosmic Digital Design offers a complementary consultation for business owners of all types to organize a marketing strategy that works for budgets of any size.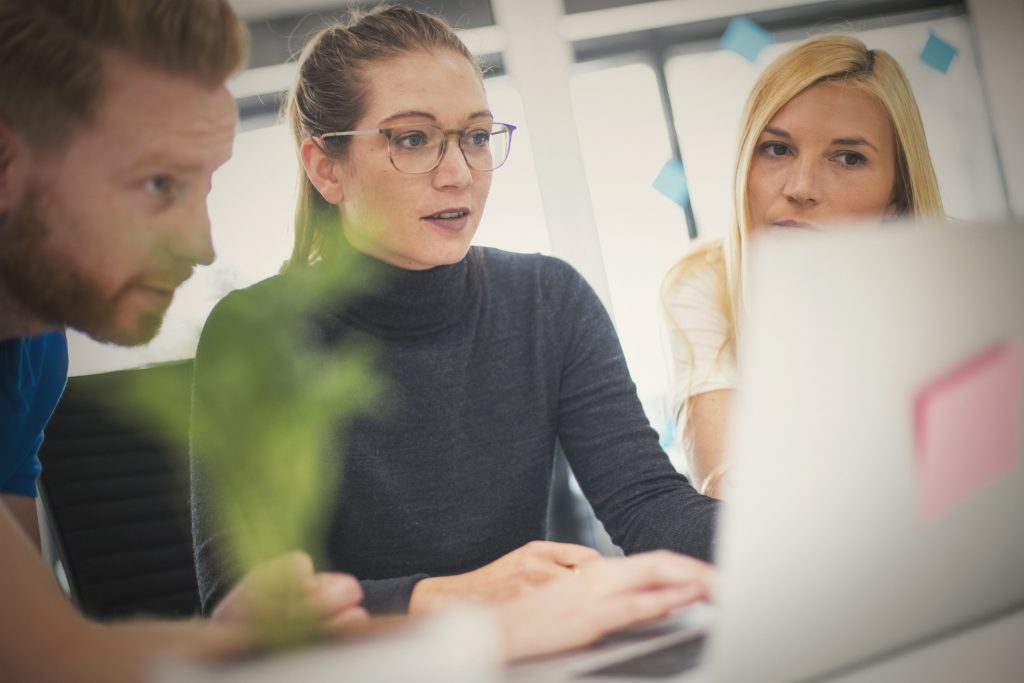 Do I really need Google AdWords?
Google Ads results receive 65% of the clicks that started with buying keywords, while organic results only receive 35%
Contrary to search engine optimization services, which is geared towards long term results, Google AdWords and pay per click advertising helps you create leads and traffic for short term success. The right balance of these two techniques can send your online business soaring.
Here are a few reasons to invest in Pay Per Click Advertising with our St. Petersburg website marketing firm…
Per Per Click Advertising Works Fast
As mentioned, search engine optimization takes a long time to generate results. Once you define your target and your strategy, all you need to do is activate your pay per click advertising account and post your ads. The ads work to generate traffic for your business almost immediately.
The Results Are Measurable
Google AdWords and other pay per click accounts all provide you will insightful statistics about every aspect of your campaign. For example, you can see the number of clicks, actions taken, conversion rate, demographics, etc. This information helps you understand how well your ads are working and what changes need to be made along the way.
Budget Friendly
Google AdWords may sound like a technique used by large companies, but in truth, businesses of all sizes and budgets can advertise with Google. The advertising system allows you to manage your account at anytime, lower or increase your advertising budget and even start and stop ads as needed.
Highly Targeted Audience
Compared to traditional forms of advertising and marketing, pay per click advertising allows you to pinpoint your advertising to the precise target you wish to advertise to. You can also target your campaign specifically to mobile users if you wish. This is especially important since over half of all searches appear on mobile devices.
Re-Marketing
Google, for example, can re-target your audience. Your user audience's activities can be tracked and saved so that your marketing messages can be crafted specifically arooiut und the user's interests.
Learn More About Pay Per Click Advertising
Get more traffic and qualified leads by working with Cosmic Digital Design on your Google AdWords and pay per click campaign. Our team of paid search experts will guide you and tailor an advertising strategy around your specific business objectives. Call us today at (727) 642-5587 or use the contact form below to set up an appointment to learn more about our PPC management services.