Your St. Petersburg Web Design Firm
Your website is your online marketing tool. The custom design should be simple and easy to navigate. At Cosmic Digital Design, our main goal is to make sure your corporate information gets to your site visitors and prospective customers so they can contact you. That's solid web design.
There is quite a bit that goes into the design of a website beyond just the look and feel. We only work with Shopify and WordPress software platforms so your site is easy to update, loads fast and is secure. It is also important to give your website the proper hierarchy so that Google can properly index your pages and rank your site higher in the search engines. We ensure your site is more than just pictures and words, and that it has all the elements you need to succeed online.
Our Website Design Process
Gather Information
The first step is to find out your online marketing goals and what your new website design is going to be designed to do. We'll schedule a short 20 minute interview to discuss things such as your ideal customer, competition, business goals and how your online marketing fits in with the end results.
Planning Development
Once we have all the information we need to move forward, we will put together a budget and proposal for your company. The proposal will contain the project estimate, a diagram outlining the website hierarchy and the terms and conditions outlining how we will work together to achieve a successful website design project.
Content Development
Once all the paperwork is all squared away and we are ready to jump into the project, we will start gathering all the content for the project. We don't build any website files until we have all the content in place. This is comprised on text, images and any other elements needed to populate the pages of the website. Having the content organized in the beginning prevents delays in the project schedule.
Visual Design
This is where we create the look and feel of the web design process. The visual branding, colors and layout are all addressed at this stage. Designs are typically presented in formats showing mobile device layouts, desktop views and sub page layouts. Once the visual design is approved, it is passed up to the programmers to finish out the project.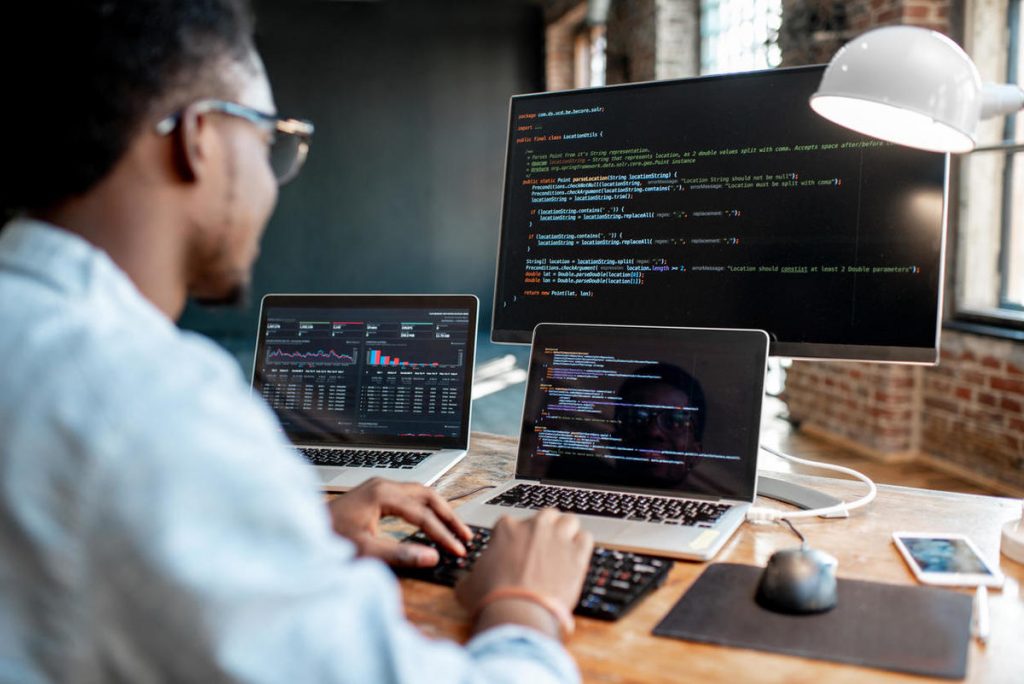 Programming and Development
Once the design is approved, we move forward with building out the site pages and making them function. In some cases, visual web design and programming can be completed simultaneously alongside each other in order to save time.
Testing
Probably the most critical part of the website project is the testing. Depending on the size and scope of your website, the site testing takes approximately a week to complete. During this stage, we work with the finished website in order to find ways to break it. That way, your customers and site visitors don't have any poor user experiences with your online business.
Site Launch
Once testing is complete, we will schedule a time to send your new St. Petersburg web design live and transition from your old site to your new one.
Contact us for your Web Design St. Petersburg needs today
Is your current website underperforming? Do you wish to generate money money online? Contact the web design pros at Cosmic Digital Design today to discuss your current website design or a completely new online business in St. Petersburg. Whatever the case, we can help answer your questions about website design, online marketing, hosting, website maintenance and more.
---
Website Hosting in St. Petersburg, FL
For all our website design projects, we will host your project on our dedicated servers that make it easy and affordable to get your website online.
For all our WordPress based projects, our website servers are located in California and New Jersey. If one data center happens to go offline, the other serves as a backup so you have no downtime due to server disruptions.
If you hire Cosmic Digital Design as your web design experts to build your new website, your WordPress hosting plan is complimentary for the first year. After that, basic hosting plans start at only $7 per month.