What is social media marketing?
Quite simply, social media marketing refers to the technique of promoting a business online through social media platforms such as Facebook, Instagram, Twitter and others. The term "social media" is a broad term that refers to the collective of social media platforms that may offer different kinds of social interactions.
For example, Twitter is a social media marketing platform that engages it users through short 240 character postings, while Facebook is a full blown social media platform allowing social interactions through posts, image and video galleries, games, events and group organizations. Other platforms, such as Instagram, allow interactions through photos and video clips exclusively.
How does social media affect search engine rankings?
While many believe that search engine marketing and social media have nothing in common with each other, the two are very closely related. Social media often feeds into internet traffic for the discovery of news stories and discovery is a search engine activity.
Social media also provides links as a support technique to a business' linking strategy for SEO purposes. Furthermore, actual content searches are performed on social media platforms and so optimization of a business' social media presence is an important element to effective social media marketing.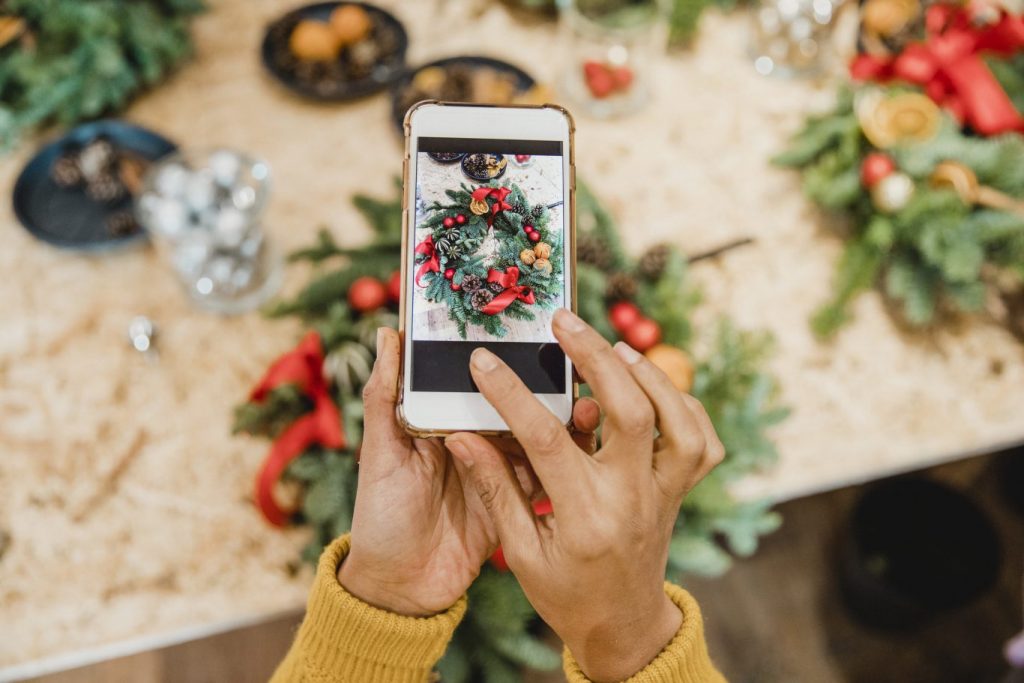 What social media marketing services does Cosmic Digital Design offer?
At the present time, Cosmic Digital Design offers social media marketing assistance with the platforms listed below for businesses located in the St. Petersburg, Florida area.
For other social media platforms not listed here such as SnapChat or Tik Tok, please connect with us to discuss your needs and we will work with you to find a suitable solution to your social marketing goals.
What is Google My Business?
We know Google as the leading search engine on the internet. Over the last few years, they have been slowly transforming their social media platforms Google Plus and Google Hangouts into what we now know as Google My Business.
Google My Business has become one of the Google empire's most popular products. It allows businesses with a physical location to manage their presence on Google Maps and across various search results. For those looking for products and services in a local area, this tool is critical to your online presence.
Cosmic Digital Design can help you claim, optimize and manage your Google My Business profile in order to gain more traffic to your website and to your physical location.
Eight reasons to optimize your Google My Business profile:
If you haven't claimed your business listing on Google yet, contact Cosmic Digital Design today. We can help get your profile claimed and set up at a very affordable rate. Claiming your business profile on Google is the first step to ranking your site properly for local searches. There are several benefits to having a Google My Business profile including:
Improved Map Listing
Optimizing your business profile on Google allows the search engine giant to understand your business offerings better and can display your business information directly in Google Maps to those searching for relevant content related to your business.
Easier For Customers To Find You
Old phone numbers can be frustrating for your potential customers. The great thing about letting Cosmic Digital Design optimize your profile is that we can change phone numbers and addresses on the fly without missing a beat. We can even easily change website addresses and post announcements of a move or change that is visible to those looking for your services.
Gives You More Real Estate On Google Search Results
Having Cosmic Digital Design build your Google My Business profile will give you more controlled real estate in search results related to the products and services your business offers. The more control you have the easier it is to brand your business online exactly the way you want.
Instant Interaction With Potential Customers
When a user discovers your business profile in a search, your profile allows them to tap one button to call your business directly. Less scrolling means you provide a better customer experience and less road blocks between you and your potential clients and business partners.
It Provides Another Reference To Your Website
In order to rank well for local traffic, it is essential to have multiple listings of your name, address and phone number (known as NAP listings) across the web. Having an accurate Google My Business profile with updated address and phone number provides one more reference to your location, which can help improve your search ranking.
Allows The Use Of A Google Map API
Many businesses display their location information on their own website using a Google My Business map API. Cosmic Digital Design can help integrate this tool on your site to ensure your location is kept up to date across multiple platforms at all times.
A Google Business Profile Is Free
For now, Google provides your business listing at no cost to the owner. You can add your name, address, phone number, photographs, logo, hours, products offered and more all at zero cost. Cosmic Digital Design requests a small investment for management to make the updates for your business, but since there is no cost to use Google My Business, the value pays for itself in no time for your business.
New Features Added Regularly
Google My Business is rapidly replacing other platforms such as Google + and Google Places for Business. As a result, the company is consolidating and updating features into Google My Business. When you hire Cosmic Digital Design to optimize and verify your business profile on Google, you will be primed and ready to take advantage of new updates to this service such as the ability to provide special offers or the addition a their chat application.
Google is investing a lot into Google My Business. Cosmic Digital Design can help you integrate it along with the rest of your social media marketing plan.
Let Cosmic Digital Design Manage Your Social Media Marketing Today and Supercharge Your Online Marketing.