We fix hacked websites | St. Petersburg, FL
Website hacker repair continues to be an essential necessity for those businesses who rely on an online presence. According to a 2017 cybercrime report, online criminals are estimated to cause $6 trillion in damages annually by the year 2021. For many businesses, the concern is not if their website will get hacked, but instead, when their website will get hacked.
Lucky for businesses in St. Petersburg, we fix hacked websites!
We can clean and de-blacklist most hacked websites within 24 hours. If you suspect your website has been compromised, call us at (727) 642-5587 now to get started on repairs and to remove any malware from your website.
Guaranteed WordPress website hacker repair since 2004
Offsite backup, firewall installation and malware scanning
We can help get your website removed from Google's blacklist
Removing Malware From Your Website
If a website is suspected of being compromised, Google will issue a warning stating "This site may be hacked". No website owner ever wants to see that. If you do, it will need an immediate response to protect your personal data and your website files. When a site gets hacked, it is easy to think all that effort poured into your online marketing is now a waste. However, we can fix your website at Cosmic Digital Design and help prevent future attacks.
The consequences of a website that has been hacked are extremely serious. Credit card numbers can be accessed, identity theft can take place, and countless other computer systems can be infected. Even if you don't think you have anything valuable on your website hackers can use, they can still turn your server into a cyber weapon against other systems. So, fixing your issue is critical.
According to research, cyber crime is on the rise, along with petty criminals and con artists who will go out of their way to ruin a company's good reputation with very little effort. According to Forbes, 30,000 websites are hacked every day. So, you can see how Cosmic Digital Design's website hacker repair is a valuable investment.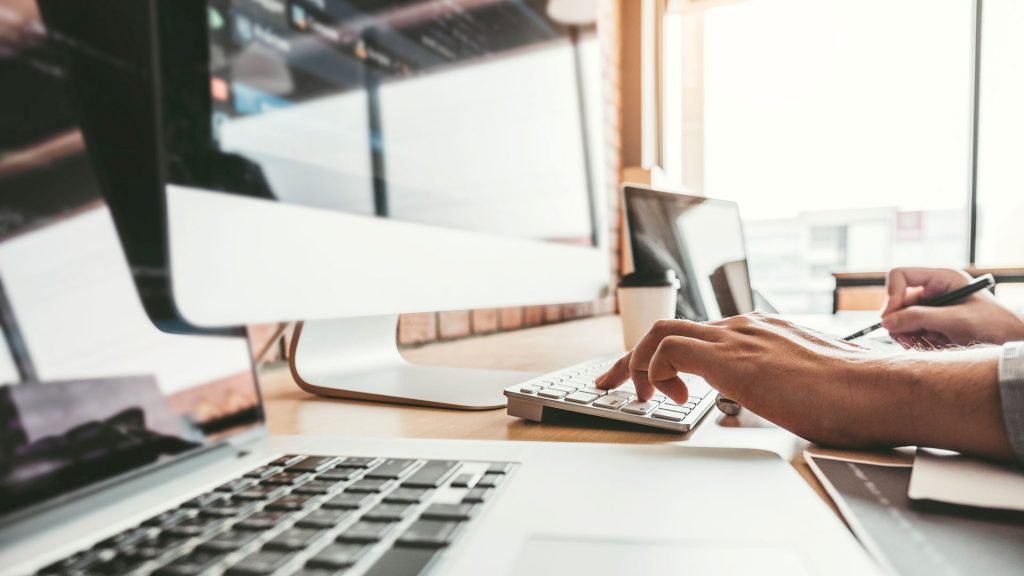 What Does A Hacker Repair Plan Include?
Quick Response – Cosmic Digital Design can start working on your hacked website right away and will stay on the project until complete.
Repair and Cleanup Of Malware – We will work to clear all malware, backdoor viruses, phising and other compromising files.
Website Scan – We scan your website for malicious code including spam, malware, viruses and more.
Website Security Plans Available – Once your website has been cleared of an attack, our goal will be to make sure it stays that way. We can set up a program to ensure a preventative maintenance plan gets put in place.
We're Website Design Experts – We've been building custom websites for over 20 years. That experience comes in handy when fixing hacked websites.
Monthly Support – Monthly monitoring and backups are included with all website security maintenance plans.
Secure Billing – We discuss all expenses related to your repair before we make them. So, there are no surprises. Payments can be made securely using MasterCard, Visa, Discover or American Express.
Hacker Repair Cleaning Steps
We approach most website hacker repair projects the same way. Our process includes:
Identification of the Problem – We study the broken site to determine the attacker's entry point and the location of any malware left behind.
Investigation – Based on our investigation of what we find and the extent of the damage, we will present an estimate to fix the issue and a timeframe to complete the repairs.
Clean Up and Repair – We will back up your website, remove any malicious code, fix any software or plugins and add security protocols to help prevent future attacks.
Final Assessment – Once complete, we will send you a final report of what issues we found, what we did to fix it and a checklist to help prevent future issues.
How Does Your Hacker Repair Plan Work?
The process is simple.
Use the contact form below to reach us or call (727) 642-5587 to schedule a consultation.
Provide us with information our developers will need to get started on your repairs, including access to any hosting servers and/or administrative dashboards.
Receive a report of all work completed along with any final deliverable files.
Questions About Hacker Repair
How Long Will It Take To Fix A Hacked Website?
In most cases, we can repair a hacked website within 24 hours. However, it really depends on the size of the website and the extent of the damage done.
What Information Will You Need?
We will need as much information about the website as you can provide including access to your hosting account and login information to your website platform dashboard, i.e. WordPress. If there are any backup files of the website, that is an ideal situation and we will want access to those if they are available.
What Happens If You Can't Fix My Website?
In some cases, the damage done by hackers can be extensive and without any backup files, it may be beyond repair. If we collected a deposit from you and can not repair your site, we will refund your money or we can apply it to the cost of redesigning a new site for you with the proper security protocols in place to avoid any future hacking problems.